The S.H.E. Gallery Show  
CAN T.V. - Season II


S.H.E. Gallery welcomes back Season Two of

an interactive call-in t.v. segment show -  introducing inspiring Artists, Musicians, Poets and thinkers all season Summer long!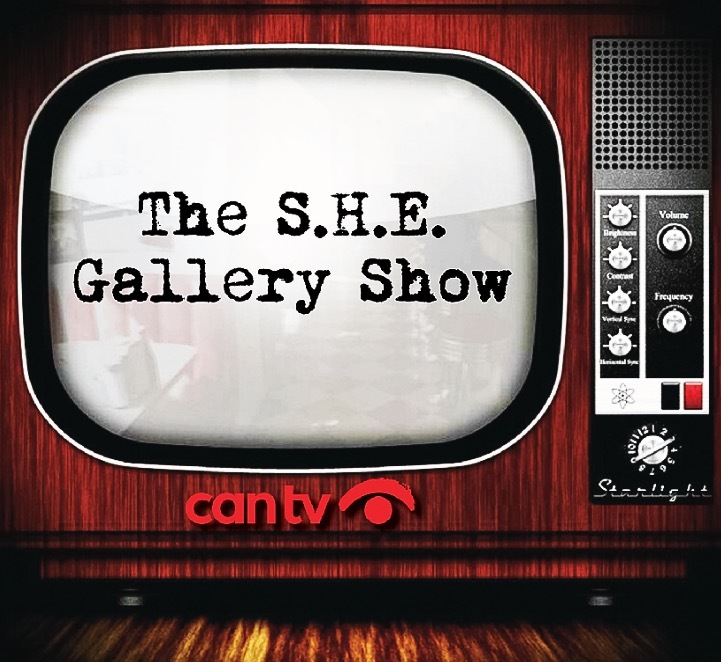 Tuesdays, July 11, 2017 -

September 26, 2017

6:30 - 7p.m.
Live on CAN TV21

cantv.org/hotline 
Coming up Next...

Tuesday, August 22, 2017 Rachel Lachoki and Andrew Rehs
Tuesday, August 29, 2017 Reddor "Red" Santiago
Tuesday, September 5, 2017 Walter "DJ Noble" Nowak and Marcos Delgado
Tuesday, September 12, EMTE and Eddie "EA" Aguilar
Tuesday, September 19, 2017 Rebecca George and Cesar Diaz
Tuesday, September 26, 2017 -E X C I T I N G  S U R P R I S E -T B A -
Tuesday, August 11, 2017 -

Introducing Brian Evans
Artist and Founder of Gallery 54B - Born and raised in the city - graffiti introduction and building platform for other artists, primarly graffiti, which helped pave way to the crazed street art. From Chicago to Maui, Hawaii - B joins us live.

Artist and Founder of Gallery 54B
Tuesday, August 1, 2017-

Introducing Chicago born and raised Photographer, Tim Arroyo. Arroyo takes us on a digital journey of the photographic lens and on an elightnening understanding of how evolution has impacted our schools. The last of a breed - innovator and educator - intuitive artist and dreamer - he is a true pioneer.

Introducing New Found Voice Entertaintment - Family Team - Entrepenuers, Mr. Mo and Mrs. Haydee Garcia inspired by their daughter's talent, they begin not just an organization but an entire movement - through fashion, arts, music and whatever your voice may be, they will help you find it! Join the Movement towards positive change #FindYourVoice

Tuesday, July 18, 2017 -

Touching on the importance of goodwill, faith and determination. Host, Dulce Maria Diaz touches on Edgar Cayce and channeling your higher self - introducing Inspisring musician and Survivor, Chicago native, Kerry james Rogers, Jr. - KJ - as he shares how story of overcoming illness - learning to talk until the age of 14, he learned to sing, play guitar and inspire us all!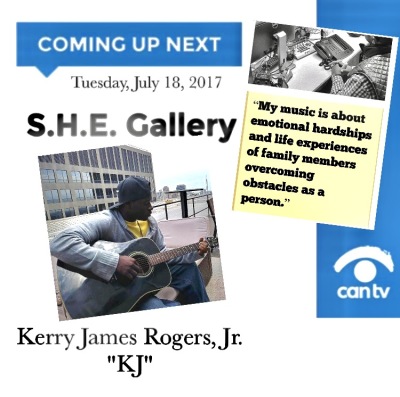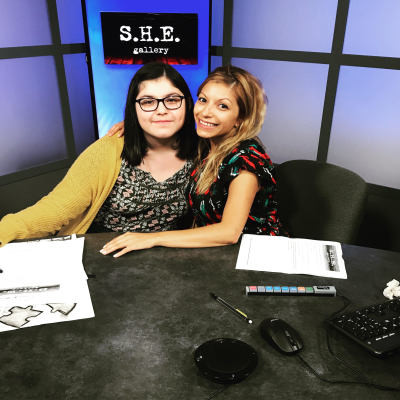 Tuesday, July 11, 2017 

Host, Dulce and 12 yr old inspiting artist and leader, Jade Millena Aguilar