Family Resemblance:
The Evolution of Chicago Style Graffiti
Exhibition Opening Fall 2021
---
Introducing: B-Boy B, Drastic, East, Fess, Orko, Pengo, Slang, Take 2, Trixter and Warp.

This exhibition is brought to you by
S.H.E. Gallery
in partnership with
The Epiphany Center for the Arts

Curated by:
Dulce M. Diaz, Michael Pawletki and Tyrone Whiteside
---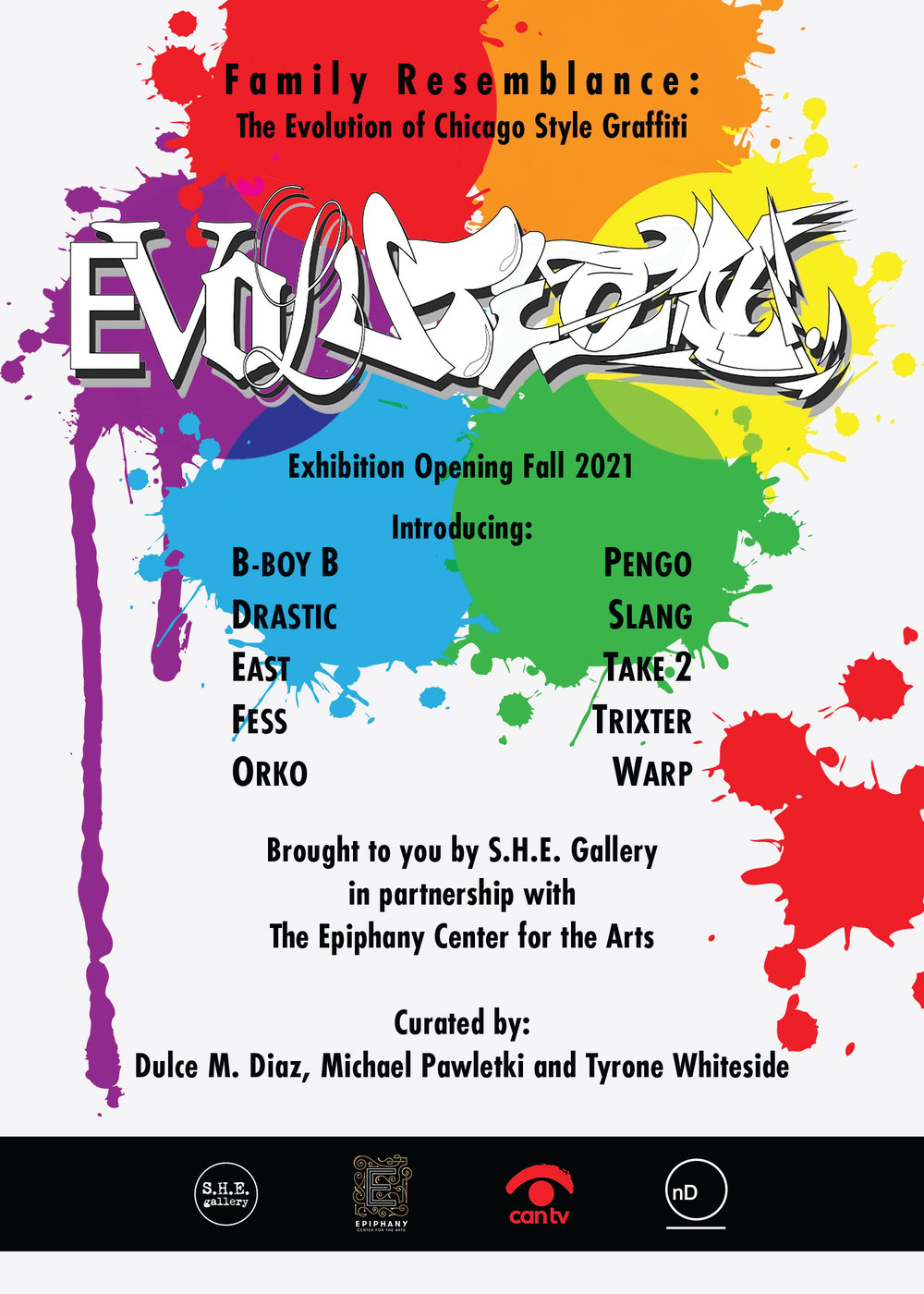 S.H.E. Gallery and The Broken Glass Collective
present Third Annual Vigil:

"From Victims to Survivors"
An annual vigil and evening of performance, music, storytelling, and
support to honor victims and survivors of domestic violence.

Featuring art, performances, and stories by:

Amanda Saucedo, Marina Dobrosavljevic, Zana Zeta, Cathy Byrne,
Kate Battle, Christina E. Fontanelle and Dulce M. Diaz.


Collecting Donations for Life Span.

www.life-span.org


Ducks on The Mag Mile
A Public Art Display
Our contribution to the 2020 Special Olympics Illinois Ducks on the Mag Mile.
On display through 09/27/2020 at 430 N. Michigan Ave.
DIS.A.BLE - the ability to do anything you set your mind to.